Affiliates/Distributors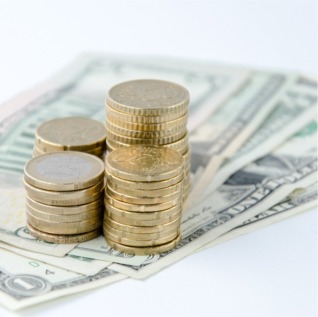 Earn money with our affiliate program
Are you a distributor, an agent or a books/audiobooks reseller?
Do you have a translation company/agency?
Do you have a voice over company/agency?
Do you know writers, translators or narrators or do you have a website, a blog or simply a social account (Facebook, Twitter, Instagram, etc.)?
Then you will not have any problem making money with our affiliation program.
Below, step by step, how this system works:


Sign up to our service as ''Affiliate''
To access our affiliate program you must first sign up filling out all the required data.
Before registering, we suggest you to have a look to our affiliation agreement.
ATTENTION! If you are already registered as an author, translator or narrator, you do not have to do anything else. You are already part of our affiliate program. You will find all the details in the new Referrals' section in your account.
Register your friends/users
Invite your authors, translators, narrators, friends to sign up to our service and you'll get a Lifetime percentage on the books/audiobooks sales your referrals will produce through our system.
To do so, you could use the following methods, provided by our portal:
Just enter your friend's email address and we will automatically send him your invitation message.
Pre-register your friends indicating just their name and email address.
At the time of registration, you will be provided with a personal link and a VOUCHER code that you will find in your user profile. With this information, you can:

1. Use your personal link and insert it into your website, blog, newsletter or any social media post (Facebook, Twitter, LinkedIn, Instagram, etc.);
2. Share your VOUCHER code with your friends through any means (email, Facebook, WhatsApp, etc.).

In both cases, when the user completes the registration, we will be able to identify him as your referral and you will gift him ONE MONTH of GOLD subscription to our service.
GREAT NEWS!
For this month only, for every 10 authors you invite and who complete the registration, you will receive a complimentary
ONE-MONTH GOLD SUBSCRIPTION.
Do it now
View the list of your subscribers
In your personal area you will be able to view the list of all the users you have registered for our service.
Follow and check the sales trend
From your personal area you can always keep track of the book sales trend that your subscribers have published through our service.
You will always have at your disposal the detailed report of sales and your relative earnings.
Payments
On a quarterly basis,We will automatically prepare a receipt / invoice related to your earnings for the reference period, which you simply have to approve to authorize us to send you the payment.
Agreement
For more details, we invite you to read carefully the terms and conditions directly on the affiliation agreement
Contact us
• How it works for authors...
• How it works for translators...
• How it works for narrators...
• How it works for publishers...
• How it works for partners...